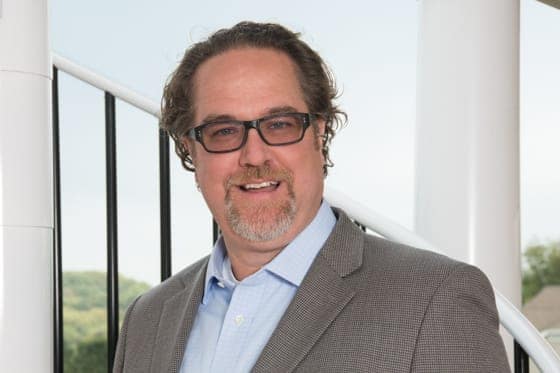 Mr. Tyree's Story
Mr. Tyree's expansive backyard was the perfect setting for a unique outdoor entertaining space. He chose a deck-to-patio design for a dynamic space that also doubled the usable square footage. The multilevel design called for custom deck stairs that last through all weather conditions and match the elevated style of the space.
Mr. Tyree found that a spiral stair was the right fit aesthetically for his new deck. The spiral design brings a new look and feel to the outdoor space that you won't find with a traditional deck staircase. While a traditional design is usually all wood, spirals are available in a wide range of materials and finishes. He customized a Paragon Devon Spiral Stair to create both a functional and sculptural element for his backyard.
The second consideration was maximizing the space created by the new raised deck design. A straight deck stair has a large rectangular frame that would reduce much of the lower-level patio space. Mr. Tyree chose a spiral staircase because its smaller footprint preserved the patio space without compromising the functionality.
"The most important thing we were looking for…was credibility and experience. A company that's been around for a long time because we want these stairs to be around for a long time."
Mr. Tyree's search for a custom deck stair with heightened style and space-saving functionality brought him to Paragon Stairs. With experience spanning over 50 years, he knew that Paragon would provide a long-lasting solution to complement his outdoor living space.
The Aluminum Deck Stair he chose features a custom color weatherproof finish, providing a stylistically cohesive staircase that's guaranteed to last a lifetime. Mr. Tyree further customized his spiral staircase with tread covers to match his deck boards, creating a fluid design from the deck to the patio.
Throughout the design and buying processes, Mr. Tyree knew he made the right choice. Paragon's consultative designers altered the design to match any changes made to the deck design, including height and rotation. After an easy installation, Mr. Tyree had a custom deck stair that fit seamlessly into his new outdoor living space.