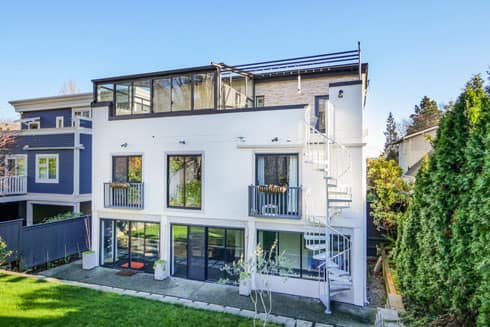 Galvanized Spiral Staircases
Paragon Stairs offers durable and stylish galvanized spiral staircases that match a wide range of projects and budgets. Both our in-stock kits and custom designs feature exclusive engineering for maximum safety and stability. Browse our products to order your staircase today or schedule a free, no-obligation consultation.
Guaranteed In-Stock and Custom Designed Staircases Available
Lifetime Warranty on Fabrication
Over 5,000 Configurable Options
The Most Consultative Design Experience in The Industry
The Benefits of Paragon's Galvanized Spiral Stairs
Galvanized spiral staircases are defined by their durability in outdoor spaces and harsh conditions. Paragon provides spiral staircases which require very little space for installation and are guaranteed to last through any weather conditions. The small footprint and durable finishes are the perfect match for industrial settings and coasting homes. Our galvanized spiral staircases are customizable to meet your project's needs.
Our 2018 Outstanding Deck Installation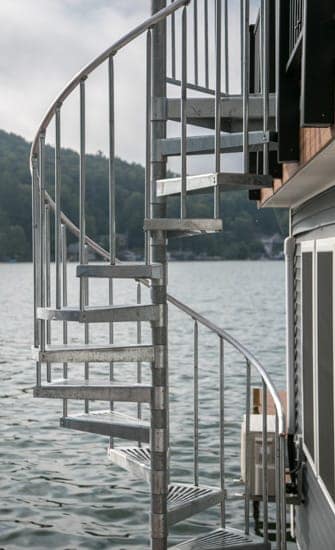 Weatherproof Galvanized Stairs
All of Paragon's galvanized staircases go through a hot-dipped galvanizing process to give the staircase its durable finish. Each part of the spiral staircase, including the installation hardware, is finished with a metallic silver coating that prevents rust and corrosion. The long-lasting finish stands up to harsh coastal air, icy conditions, abusive summer heat, and prolonged heavy rain. If installed in an industrial space, regardless of whether the staircase is used indoors or outdoors, it is guaranteed to last a lifetime. Our ready-to-ship kits are shipped directly to your project site in 7 to 10 days with clear installation instructions. If your project calls for a custom staircase, our designers are ready to help you find the right solution during a free consultation. Both of these weatherproof products are backed by a lifetime warranty, guaranteeing a long-lasting solution.
Most Popular Galvanized Spiral Staircases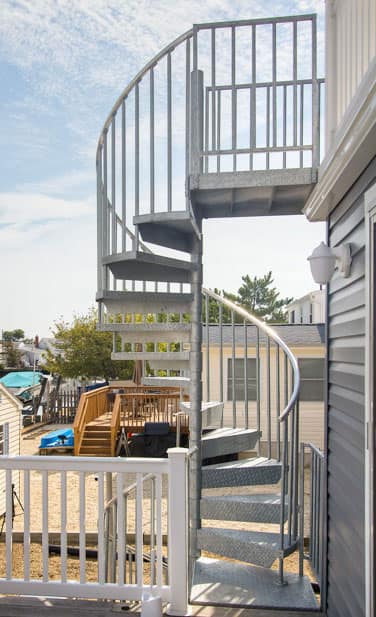 Additional Safety Features
Our customers' safety and comfort is our number one priority with every staircase design. Every Paragon Stairs design meets our strict in-house safety standards, but we do provide additional safety features to customize your galvanized spiral staircase. Non-slip steps create a safe walking surface in any weather conditions, while additional railing closes off large gaps in the staircase. Ask your consultative designers about code compliant staircases for spiral stairs that meet IBC requirements and pass inspection.
Most Popular Galvanized Safety Features
Diamond Plate Treads
Additional Center Balusters
Fitted Safety Gates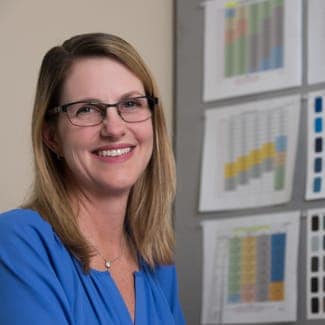 The Paragon Experience
Since 1947, Paragon Stairs has helped over 50,000 satisfied discover the right staircase solution for this space. We provide both in-stock kit and custom staircases that feature a wide range of materials and styles. Our SMA certified designers and engineers create spiral staircase designs that are manufactured in our on-site facility for a premium end product. Paragon Stairs provides support for all of our customers from the first phone call to post-installation. Call to start your spiral staircase project today.
Schedule a Free Consultation
Or call 1-888-939-3778 to get started!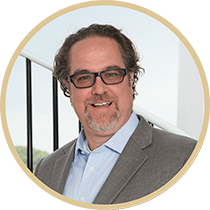 "We've had it for four seasons and it still looks brand new. There are really no signs of wear whatsoever. It's held up really well."
A Ready-to-Install Kit
with the Uniqueness of a Customized Stair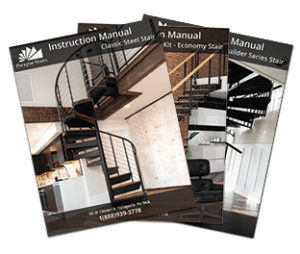 Easy Assembly Shipped to Your Door
From Design to Reality
Watch How it Works.
Each step in our manufacturing process guarantees a long lasting stair solution
Check Out Our Amazing Product Lines & Services
See How Paragon Delivers a Best in Class Experience