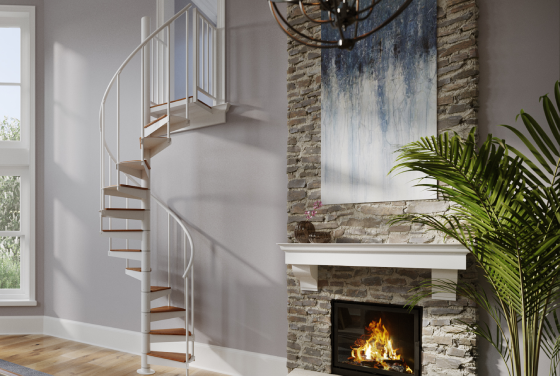 Velocity Spiral Stair
The Velocity Spiral Stair is a premium DIY staircase, featuring a powder coat finish in several color options and aluminum handrail.
Ships Within 1 – 2 Weeks of Ordering!
High Quality Materials
Lifetime Warranty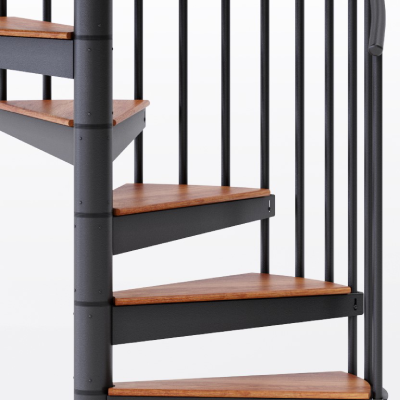 Adjustable Height
The Velocity Spiral Stair offers the same adjustable height as other quick ship stairs without the visible center column. Spacers that match your chosen finish adjust the overall height of your staircase for a seamless design.
Flexibility in Your Space
Easy Installation
Compact Design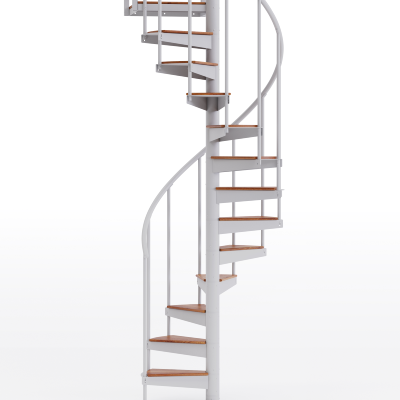 Customizable Finishes
The Velocity Spiral Stair comes in three powder coated color options. With classic color options, your staircase will be a clean and sleek design with a maintenance free finish.
Black, Gray, or White Finish
Maintenance Free Powder Coat
Cohesive Stair Design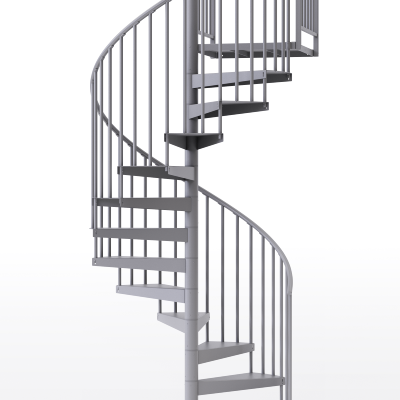 Code Compliant Options
If you're looking for a code compliant staircase within your budget that ships quickly, look no further than The Velocity Spiral Stair. The code package for this stair has International Building Code approved features. Ask our designers about additional non-slip safety features!
5′ Diameter
Additional Balusters
Additional Safety Features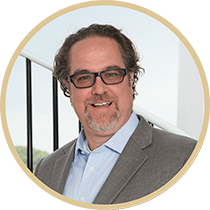 "Every time we called with changes. The images they provided were phenomenal to help us make sure that it was really fitting with the deck we had designed."
See How Paragon Delivers a Best in Class Experience