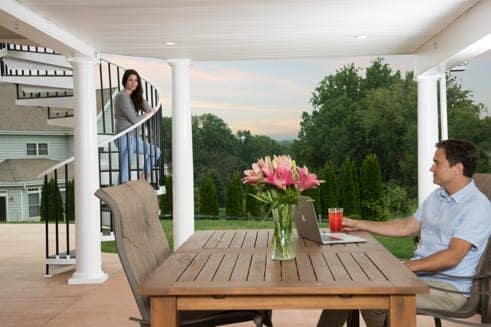 Outdoor Stairs
Paragon's outdoor staircases balance durability and design. We pair our in-house engineering with high-quality materials and maintenance-free finishes to ensure that our outdoor spiral staircases and prefab outdoor stairs meet your project's needs. Paragon backs all outdoor stairs with the industry's only lifetime warranty, guaranteeing a long-lasting outdoor staircase.
Guaranteed In-Stock and Custom Designed Staircases Available
Lifetime Warranty on Fabrication
Over 5,000 Configurable Options
The Most Consultative Design Experience in The Industry
The Benefits of Paragon's Outdoor Staircases
Whether you have a residential deck or want to extend your commercial space, outdoor spaces hold a lot of potential that you won't find indoors. Our outdoor staircases are the perfect way to maximize square footage and create a unique space. When transforming your back patio into a better space for entertaining, Paragon Stairs' customization tools help you retain the functional space of your patio while matching your personal sense of style. Both our straight and spiral outdoor stairs have their own design features that make them a great choice for your exterior projects.
Our 2018 Outstanding Deck Installation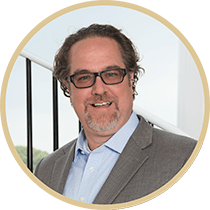 "I absolutely would recommend Paragon Stairs. We're very happy with our finished stairs: the quality of it, the making of it, the way that it went together. It's just a fantastic product and I'm glad I was smart enough to make the decision to purchase it."
A Ready-to-Install Kit
with the Uniqueness of a Customized Stair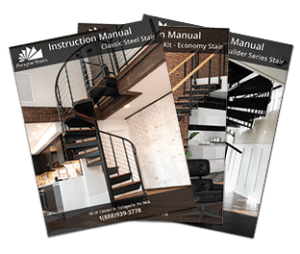 Easy Assembly Shipped to Your Door
From Design to Reality
Watch How it Works.
Each step in our manufacturing process guarantees a long lasting stair solution
Choose Your Outdoor Staircase
See How Paragon Delivers a Best in Class Experience