The Defining Elements of The Allenby Spiral Staircase
Every Paragon stair is designed through our consultative process to meet our standards of beauty and quality. Our exclusive design features come together to create a one of a kind staircase for your space.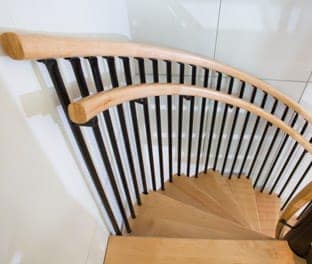 View Options
Review all configurable options for the Configurable Steel Spiral product line!
Multi Railing
For added security while traversing the stair up or down, this model comes with two exterior hand rails at varying levels for greater ease of grip no matter your height and an interior handrail.
Make Our Traditional Office Steel Spiral Stair
Configure your custom options online!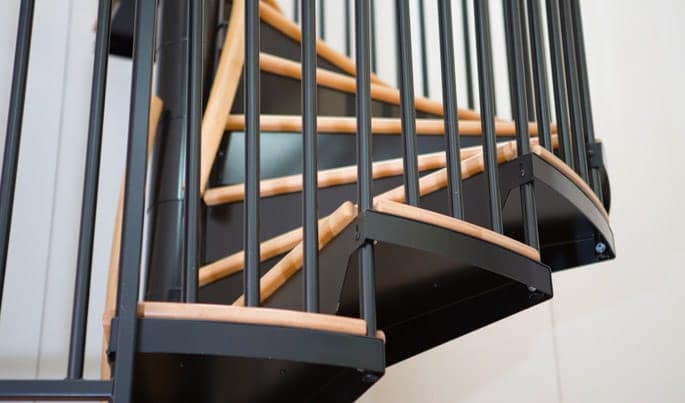 Paint Ready
Because the stair comes primed black, it's ready to customize to the exact color you want to match the unique settings of your office. Or, if it already suits your décor, just leave it black as many often do.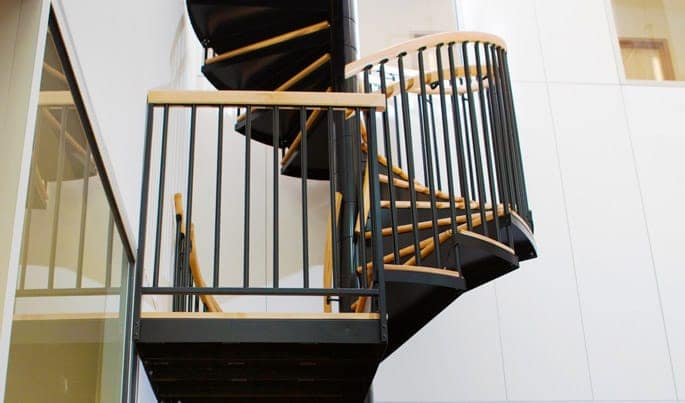 Resting Platforms
If you need a stair that reaches a higher than average height, you might find a resting platform helpful or even required. This stair comes outfitted with a generous platform to make it easier to make the climb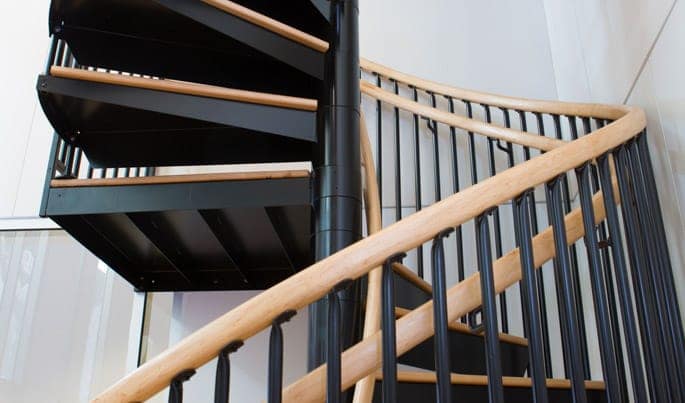 One-Piece Look
Our proprietary continuous stacking tread sleeve approach for the center column allows you the convenience of a kit stair with the solid look and feel of a one-piece stair. So you're left with a clean silhouette for your office.
Free Consultation
Our stair experts craft the perfect stair for your space.
Build Your Own
Make The Allenby Spiral Stair your own
Get Accurate Pricing
Not sure where to start? Our friendly SMA-certified stair designers can help you find the perfect stair solution and take the guess work out of your project. You'll get:
One-On-One Web Meeting
Friendly, SMA Certified Stair Designers
Or call 1-888-939-3778 to get started right now!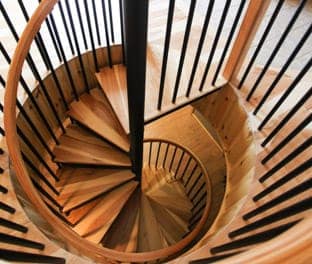 The Balance of Safety and Design
Every Paragon staircase meets our safety standards to make certain you and your guests are comfortable. Our Traditional Office Steel Spiral Stair has several additional safety features built into the design.
Some of the additional safety options available for this stair design include:
Textured nonslip steps
Code compliant rest platforms
Additional spindles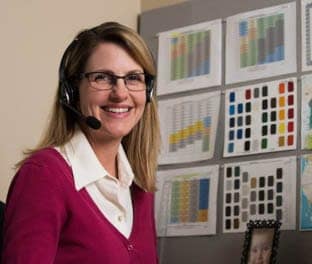 Code Compliance in Every Design
Our code certified designers can help you create the right staircase for your space and local code requirements.
SMA members
Local code experts
Engineer approved designs
Configurable options to meet code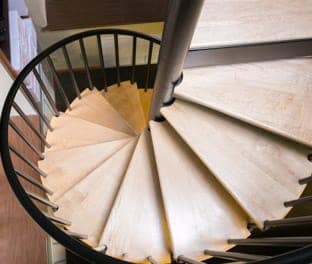 Exclusive Engineering
Paragon's in-house engineering team reviews every staircase design in both the design and manufacturing stages to make certain that your staircase is ready for use upon installation. Our exclusive engineering features, including enclosed tread ends and our spindle to handrail connection, add stability and style to your staircase.
How To Buy
This step by step guide takes you through each part of Paragon's unique design and buying process.
Shopping Made Simple
Browse or Build
Browse our stair products for inspiration, or just create your own with our online builder tool.

Get Price & 3D Model
When you're ready get pricing and a 3D model of your stair during your FREE consultation.

Receive & Install
Get your custom-crafted stair shipped locally in a boxed kit, ready for easy installation.
A Ready-to-Install Kit
with the Uniqueness of a Customized Stair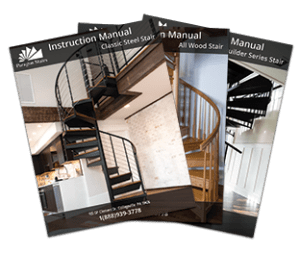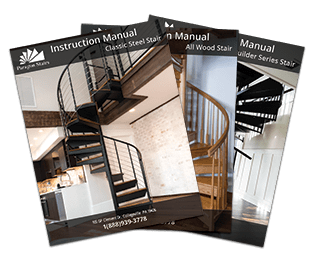 Easy Assembly Shipped to Your Door
Made in the U.S.A.
We Ship Across
North America
See How Paragon Delivers a Best in Class Experience