The Laurent Straight Stair
The Defining Elements of The Laurent Straight Staircase
Sleek with minimal supporting structure thanks to the engineering marvel that is the single stringer support, this stair is ideal for residential settings with wide open spaces, high ceilings, and bright lighting.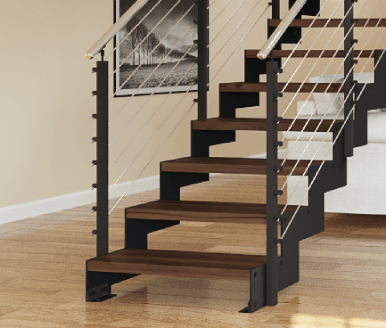 View Options
Review all configurable options for the Premium Mono Stringer Straight product line!
Custom Staircase Measurements
Each plate stringer stair is custom made to fit your space's exact measurements. Your stair designer works with our in-house engineering team to create a one of a kind piece that will match your space with precision. While this starts with your stringer, it extends to all parts of the staircase, including the angle of your spindles and handrail. Paragon's consultative designers help you to find the best solutions at the right price and style.
Request Consultation
Or call 1-888-939-3778 to get started!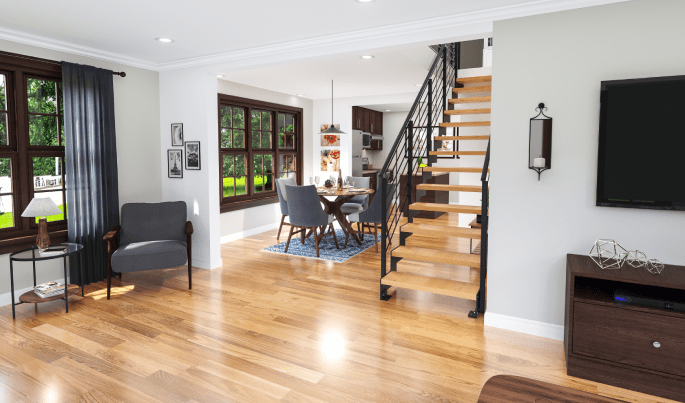 Your Vision Come to Life
The beauty of the Plate Stringer product line is that the options are endless. If you can dream up a staircase, we can design and draw it. Out engineers work closely with our designers to make your vision come to life and fit perfectly into your space.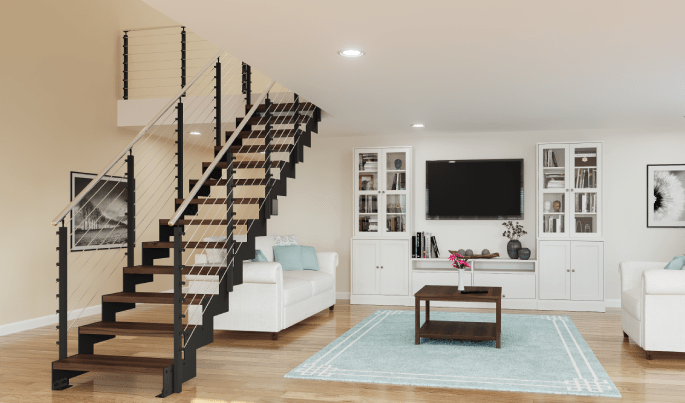 Unique Finishes
The finish of your staircase is a great way to create a completely custom and unique design. All of our stringers can be powder coated from a basic black to a perfect color match in your home. If you want a touch of traditional in your stair, ask about our solid wood handrails to match your treads!
Free Consultation
Our stair experts craft the perfect stair for your space.
Build Your Own
Make The Laurent Straight Stair your own
Get Accurate Pricing
Not sure where to start? Our friendly SMA-certified stair designers can help you find the perfect stair solution and take the guess work out of your project. You'll get:
One-On-One Web Meeting
Friendly, SMA Certified Stair Designers
Or call 1-888-939-3778 to get started right now!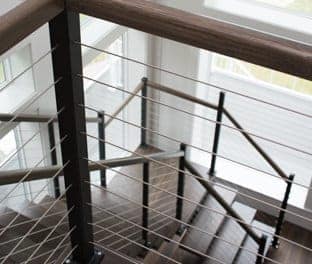 Your Safety is Our Priority
Each of our designs is finalized after we've evaluated all possible safety concerns. We know this stair is meant to be a part of your home, and so it must be 100% reliable for use by your loved ones.
This is why we are willing to customize such options on The Paramount as:
Non-slip treads
Code compliant railing
Handrails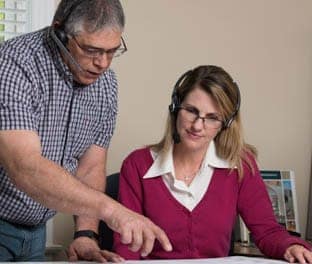 Code Compliant Designs
Our in-house engineering staff makes it their job to ensure all stairs that need to fulfill code requirements according to local authorities. This is because our staff comes with:
Local code experts
Engineer approved designs
Configurable options to meet code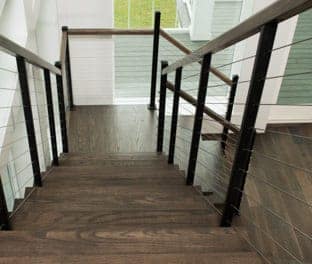 Engineered for Beauty & Strength
The Laurent is designed to be a showpiece that'll last a lifetime wherever you place it and for however long you wish to use it. Thanks to our in-house engineering staff, this stair is filled with features that are both aesthetic and functional, so this stair is guaranteed to heighten the look of any home and give you confidence in a long-lasting product.
How To Buy
This step by step guide takes you through each part of Paragon's unique design and buying process.
Shopping Made Simple
Browse or Build
Browse our stair products for inspiration, or just create your own with our online builder tool.

Get Price & 3D Model
When you're ready get pricing and a 3D model of your stair during your FREE consultation.

Receive & Install
Get your custom-crafted stair shipped locally in a boxed kit, ready for easy installation.
A Ready-to-Install Kit
with the Uniqueness of a Customized Stair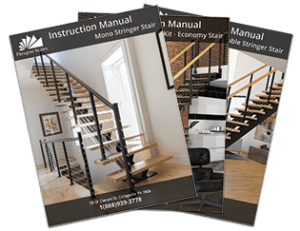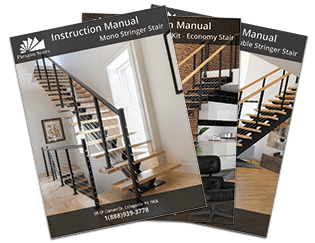 Easy Assembly Shipped to Your Door
Made in the U.S.A.
We Ship Across
North America
See How Paragon Delivers a Best in Class Experience