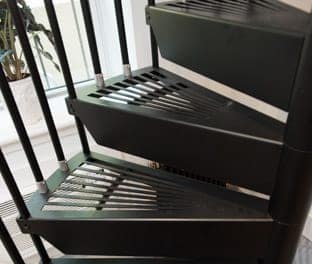 Steel Powder Coating
Paragon's steel powder coating process begins with a 5-step washing process to clean the surface of any debris. This process includes pressure washing, heat treating, and a combination of rinse solutions. Paragon also takes the time to inspect each finish job for quality before approving them for shipment.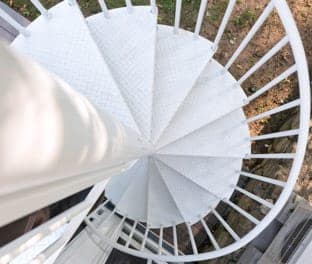 Aluminum Powder Coating
After 30 plus years of experience, Paragon refined the aluminum powder coating process down to a science. Paragon's proprietary sandblasting process leaves surface areas clear of debris, resulting in an immaculately smooth finish and cleaner aesthetic. This leaves you with an immaculate finish that's smooth and even. Your stairs can be powder coated in the traditional white and black finishes or you can elect to match your finish to any Pantone color at an upgraded cost.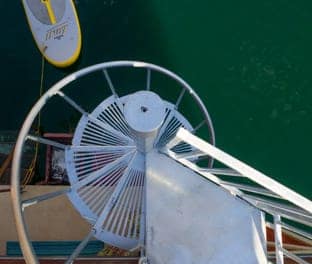 Steel Galvanizing
Paragon utilizes in-house hot-dip galvanizing to produce a heavy-armored finish, ideal for lifetime outdoor use and at a budget-friendly price. Galvanized stairs won't rust in salty air, moist air, high precipitation, extreme heat, extreme cold, or any other abusive weather conditions. Regardless of where you live, a galvanized finish will withstand the test of time on your outdoor staircase.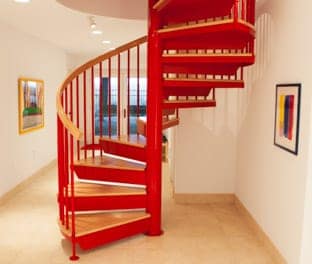 Priming and Custom Painting
All of Paragon's steel lines come standard primed to protect the stair. So you can paint the stair whatever custom color you desire immediately upon receipt.Paragon can custom paint your steel stair with any color in the Pantone perfect spectrum or RAL color matching system.
See How Paragon Delivers a Best in Class Experience