The Capitol Straight Stair
The Defining Elements of The Capitol Straight Staircase
Supported by a single, solid stringer, this stair provides you with a look that's both open and modern while providing you with a level of rigidity and stability that's unmatched.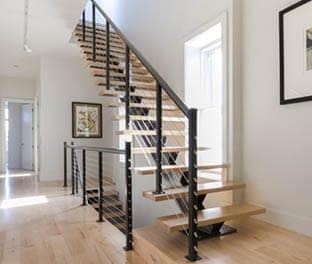 View Options
Review all configurable options for the Premium Mono Stringer Straight product line!
Open Designs
More than the use of a single stringer to add to the minimalist appeal, this stair also employs an open tread design to give it an open and modern feel.
Make The Capitol Your Own
Configure your custom options online!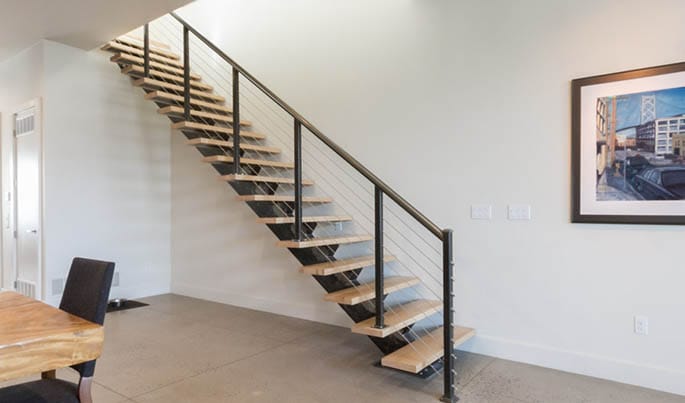 Rich Accents
While the overall structure is modern and open, there are still a few elements to give the stair a traditional and elegant flavor such as the solid wood handrails and treads made in-house by our professional wood shop.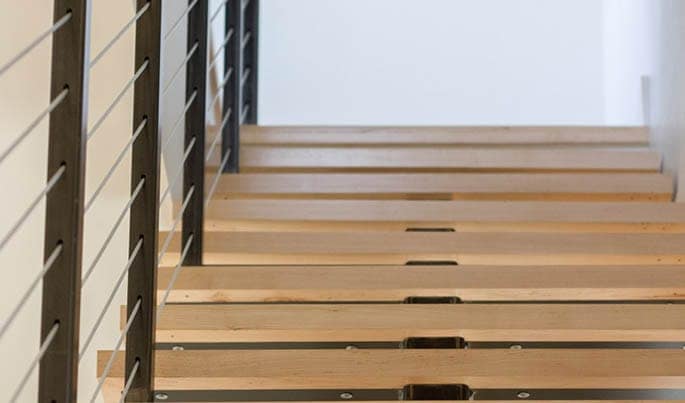 Custom Cut Stringers
Each stringer is made to match a specific space, so your stair will have a custom fit that matches the exact dimensions of your project.
Platforms and Landings
To make it easier to customize your entry points, height requirements, and flight lengths and directions, you can choose to add custom sized platforms to use wherever desires so your stair fits more easily into your space.
Free Consultation
Our stair experts craft the perfect stair for your space.
Build Your Own
Make The Capitol Straight Stair your own
Get Accurate Pricing
Not sure where to start? Our friendly SMA-certified stair designers can help you find the perfect stair solution and take the guess work out of your project. You'll get:
One-On-One Web Meeting
Friendly, SMA Certified Stair Designers
Or call 1-888-939-3778 to get started right now!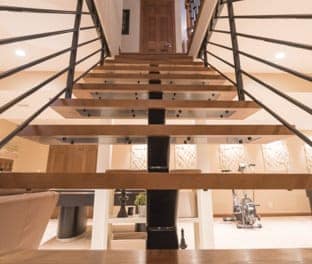 Your Safety is Our Priority
Our straight stairs are always made with every safety consideration for you and your friends and family.
We are able to give these considerations the time they deserve because of our expert in-house engineering staff.
Non-slip treads
Code compliant railing
Handrails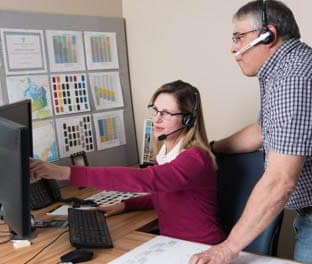 Code Compliant Designs
No matter what your code needs are, Paragon's certified engineering experts are up to the job thanks to qualifications like:
Local code experts
Engineer approved designs
Configurable options to meet code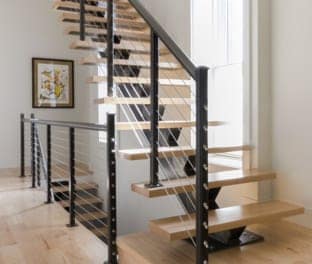 Engineered for Beauty & Strength
Because it's custom cut to your space's measurements, the Standard Mono Stringer meshes seamlessly into your space and offers unparalleled sturdiness.
The custom fit also means that nothing on the stair is excess, which cuts back on bulk and gives you a modern, slim looking stair.
How To Buy
This step by step guide takes you through each part of Paragon's unique design and buying process.
Shopping Made Simple
Browse or Build
Browse our stair products for inspiration, or just create your own with our online builder tool.

Get Price & 3D Model
When you're ready get pricing and a 3D model of your stair during your FREE consultation.

Receive & Install
Get your custom-crafted stair shipped locally in a boxed kit, ready for easy installation.
A Ready-to-Install Kit
with the Uniqueness of a Customized Stair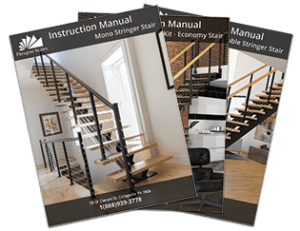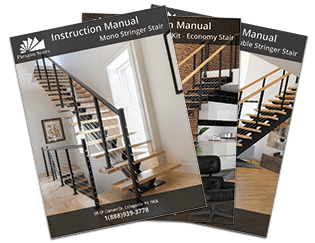 Easy Assembly Shipped to Your Door
Made in the U.S.A.
We Ship Across
North America
See How Paragon Delivers a Best in Class Experience