Spiral Staircase Indoor DIY Kit – The Huntsman
Price based on the following dimensions and options:
3ft 6in Diameter
7'1″-7'11" Adjustable Height
Vinyl Handrail
Smooth Steel Finish
1 Platform Rail
DIY Install Prefab Kit
Get a FREE Consultation Before You Buy
Talk to a professional stair designer who can guide you through our options
Ships in 1-2 Weeks
Easy to Assemble Kit
Ships Locally
Made in the USA
Discover Our Other Spiral Stair Product Lines & Get Help Designing Your Perfect Spiral Stair
Design To Your Budget
Spiral Staircase Indoor DIY Kit – The Huntsman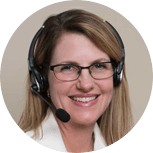 Your Stair Solution: Consultatively Designed to Your Style and Budget
Regardless of your budget, your stairs should meet your expectations in every way. That is why we offer the world's largest selection of straight and spiral stairs and the industry's most consultative design experience. In our Free, No Obligation Consultation our team will uncover your needs and wants, while insuring you find exactly what you need and want before you buy.
Begin Exploring Other Product Lines That Fit Your Budget Below:
Spiral Stairs
Straight Stairs
SPIRAL TIER 1
Tier 1 spiral stairs are defined by their easy assemble and straight forward designs. These DIY ready spiral staircases are the perfect fit for a quick solution.
SPIRAL TIER 2
Simple elegance defines the design in our Tier 2 spiral staircase pricing. This range includes both indoor and outdoor designs to ensure your needs are met.
SPIRAL TIER 3
Custom design options take our Tier 3 spiral stairs to the next level. We offer solid wood accents and custom color finishes for your ideal spiral stair.
SPIRAL TIER 4
Tier 4 spiral staircase pricing includes handcrafted wood spiral stairs and decorative details. These highly custom designs fit residential and commercial spaces.
STRAIGHT TIER 1
Tier 1 staircase pricing features steel modular staircase kits that are shipped straight to your door. The in-stock design means fast shipping and easy installation.
STRAIGHT TIER 2
Tier 2 staircases include the same easy-to-install modular staircase kit with some custom enhancements, including modern cable railing and solid wood accents.
STRAIGHT TIER 3
Custom floating stairs fit into Paragon's Tier 3 staircase pricing. Choose your each part of your staircase design to fit your project's style and needs.
TIER 4
Make a statement with the custom double stringer floating stairs or multi level mono stringer stair systems in our Tier 4 staircase pricing.

"Let me help you choose exactly what you need and have been dreaming about, no do-overs required."
CHOOSE FROM THE LARGEST SELECTION of straight and spiral stairs in the world
MOST CONSULTATIVE design experience
QUICK AND ACCURATE PRICING
OVER 50,000 satisfied stair customers
Read our customer reviews on Google
See How Paragon Delivers a Best in Class Experience