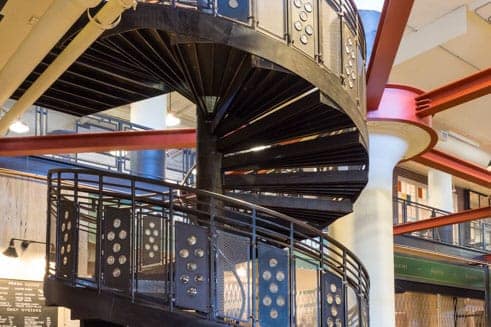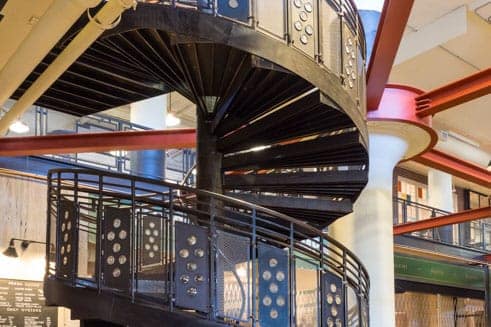 Code Compliant Commercial Stairs
Paragon Stairs provides commercial staircases that fit your business' needs. Our code compliant staircases are safe and ready for regular foot traffic. Our in-house engineers work with your consultative designer to create the right staircase solution for your business.
Low Cost of Ownership
Lifetime Warranty on Fabrication
Over 5,000 Configurable Options
A Complete Project Management Team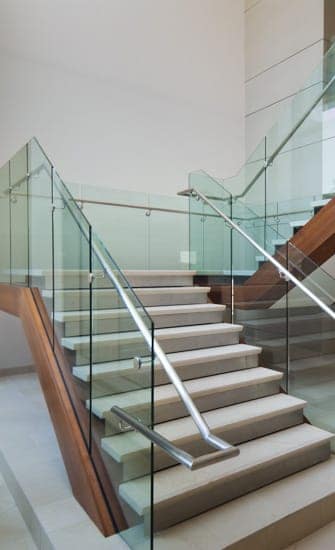 Code Compliancy & Exclusive Engineering
Your biggest concern when building or adding to a commercial space is safety. Every commercial space must meet building code requirements and safety standards. All Paragon designs are reviewed throughout the design and manufacturing stages to ensure that they meet our strict safety standards. We work with trusted companies to provide engineering stamps to avoid outside hang ups in your timelines. With a commercial project, all building code requirements are automatically factored into your design by your stair expert. Whether you choose a commercial spiral or straight design, your commercial staircase will be safe and code compliant.
IBC & OSHA Compliant Features
Large Walking Paths
Rest Platforms
Custom Color Railing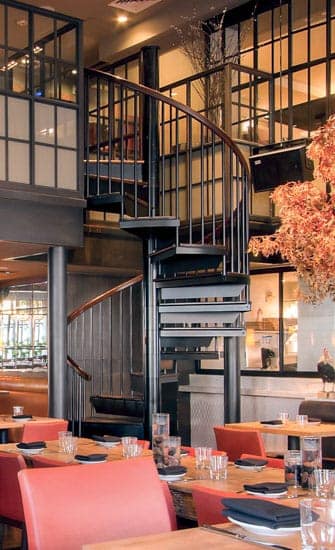 Long Lasting Solutions
Commercial staircases are subjected to lots of foot traffic and heavy use. Paragon Stairs guarantees your staircases' longevity with our durable finishes and best-in-class designs. Your consultative designer creates a staircase that best suits your project's needs and environment. Each staircase has exclusive engineering features that support the stability of your stair, as well as the aesthetics. Durable finishes are paired with decorative details, such as tread covers and balusters, for a centerpiece that will last.
Stairs Designed to Last
Exclusive Engineering
Maintenance Free Finishes
Lifetime Warranty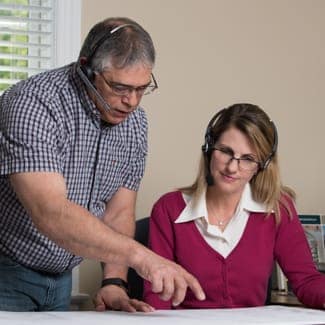 Your Paragon Team
Your project's needs are at the center of Paragon's unique design process. All commercial staircase projects are handled by an in-house project management team. Your consultative designer works with an engineer and production manager to finalize your staircase plans and meet your timeline. Your team handles all production inquiries, so you don't have to worry about design meetings.
Schedule a Free Consultation
Or call 1-888-939-3778 to get started!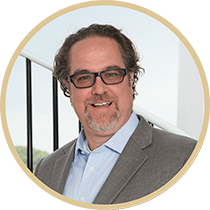 "The process of using Paragon as a stair company was amazing…From the start, they consulted us on our choices and we came out with a beautiful solution for our space."
A Ready-to-Install Kit
with the Uniqueness of a Customized Stair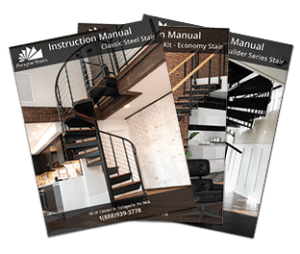 Easy Assembly Shipped to Your Door
From Design to Reality
Watch How it Works.
Each step in our manufacturing process guarantees a long lasting stair solution
Check Out Our Amazing Product Lines & Services
See How Paragon Delivers a Best in Class Experience