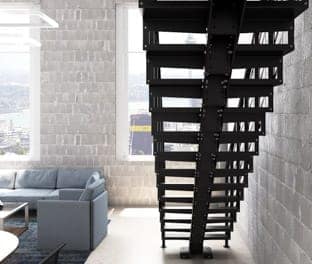 Proprietary Elements
Paragon Stairs offers a wide range of proprietary stair kit design features resulting in better aesthetics, sturdier construction, and long-lasting appeal. Paragon takes great pride in our wide variety of proprietary design elements, but three primary categories truly set us apart from the competition: clean design, superior structure, and custom engineering.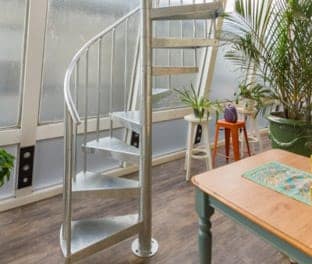 Clean Design
Many of our features give your stair a cleaner outline. These include hidden welds and hardware, closed treads, solid wood tread covers designed to contour perfectly around the balusters in some of our lines, and continuous stacking sleeves for the column in many of our lines. With such features as these, your stair will look more like a single solid piece than a kit stair.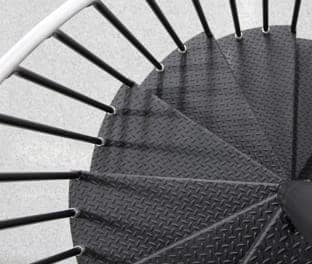 Superior Structure
Paragon applies several design strategies that enhance the strength and stability of the stair. Such features include press-formed or mitered baluster tips for a more flush and solid fit to the handrail, baluster pockets for fitting the baluster through the tread, one-piece handrails constructed to match the helical shape of the stair for spiral lines, and cantilever systems for increasing the load-bearing capacity of treads.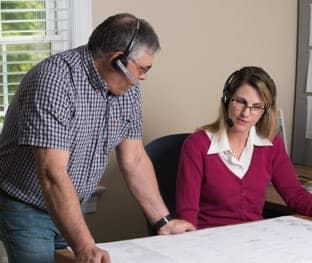 Custom Engineering
Paragon's design team and in-house engineers are available for personal consultations at any time. If your project has unique considerations or requires custom structural alterations, our problem-solvers will work with you to provide the ideal solution to fit your style and budget. Custom engineered stairs will have the same quality design and structure you expect from Paragon.
See How Paragon Delivers a Best in Class Experience