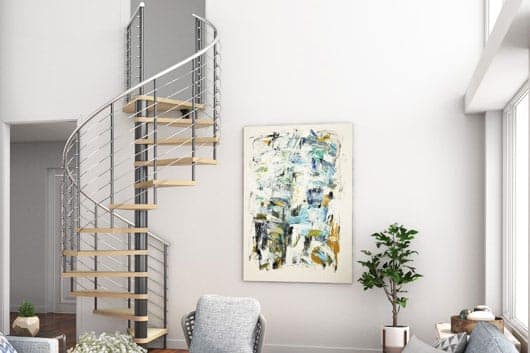 DIY Stairs
Paragon's DIY stairs give you a straightforward solution that is the perfect balance of simplicity and quality. In-house engineers review each design, whether custom or DIY, to ensure safety and stability. Call our friendly designs for a free, no-obligation consultation.
Guaranteed In-Stock and Custom Designed Staircases Available
Lifetime Warranty on Fabrication
Over 5,000 Configurable Options
The Most Consultative Design Experience in The Industry
The Benefits of Paragon's DIY Stairs
DIY renovations are often cost-effective and more rewarding than having a contractor come in and do all of the work. While stairs may seem like a large undertaking, Paragon makes it easy with our DIY staircases. Our DIY stairs include spiral staircases and modular kits, guaranteeing a staircase for every project.
DIY Spiral Staircases
Spiral stairs can seem like a project that's too complicated for your DIY renovation. Our DIY spiral stairs make it easy to add a brand new spiral staircase to your home design. Each staircase is broken down, packed, and shipped straight to your door. Our easy-to-follow instructions label each piece and take you through the process step-by-step. Paragon offers both indoor and outdoor DIY stairs to ensure you find the right fit for your project's needs. All of our DIY designs are backed by the same lifetime warranty with a guarantee on fabrication. Browse our DIY spiral staircases to find the right design for you.
Most Popular DIY Spiral Stairs
DIY Modular Stairs
Our DIY stairs aren't limited to spiral staircases. Paragon offers DIY modular stairs for a straight stair design with easy installation. Our modular stairs give your space a modern look with a range of railing options and a open floating stair design. You can further customize your DIY modular stairs with solid wood accents to create your ideal staircase. They're shipped straight to your door with detailed instructions for an easy installation. Our DIY modular staircases are the perfect solution for homeowners wanting a floating staircase, but not the price. The same engineering and lifetime warranty applies to all of our designs, DIY or custom. Call for a free consultation today!
Most Popular DIY Modular Stairs
The Paragon Experience
We've provided both quality products and service to over 50,000 satisfied customers. Our knowledgeable designers and friendly customer service team are always available to help you find the right stair. All of our DIY stair designs are reviewed by our in-house engineers to ensure that they are ready for installation and regular use. Call one of Paragon's friendly stair designers to begin find the right DIY solution.
Schedule a Free Consultation
Or call 1-888-939-3778 to get started!
"Working with Paragon was excellent…I knew what I wanted and they knew what they needed to make it happen."
A Ready-to-Install Kit
with the Uniqueness of a Customized Stair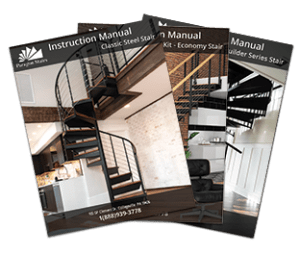 Easy Assembly Shipped to Your Door
From Design to Reality
Watch How it Works.
Each step in our manufacturing process guarantees a long lasting stair solution
Start Your DIY Stairs Project Here
See How Paragon Delivers a Best in Class Experience