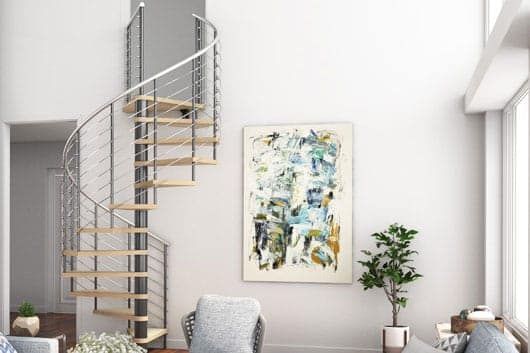 DIY Stairs
Paragon's DIY stairs give you a straightforward solution that is the perfect balance of simplicity and quality. In-house engineers review each design, whether custom or DIY, to ensure safety and stability. Call our friendly designs for a free, no-obligation consultation.
Lifetime Warranty on Fabrication
Over 5,000 Configurable Options
The Most Consultative Design Experience in The Industry
Benefits of a DIY Staircase
DIY renovations are often cost-effective and more rewarding than having a contractor come in and do all of the work. While stairs may seem like a large undertaking, Paragon makes it easy with our DIY staircases. Each DIY staircase kit comes fully equipped with all the necessary components. Each DIY stair kit component is also packaged and organized in an easy-to-find way, making it that much easier to assemble when your kit arrives. Furthermore, each DIY staircase comes with comprehensive instructions to help you move through the installation process smoothly without any hiccups. We provide this convenience because we understand that your time is valuable and you want to move on to the next stage in your DIY projects as quickly as possible while making sure everything is done correctly.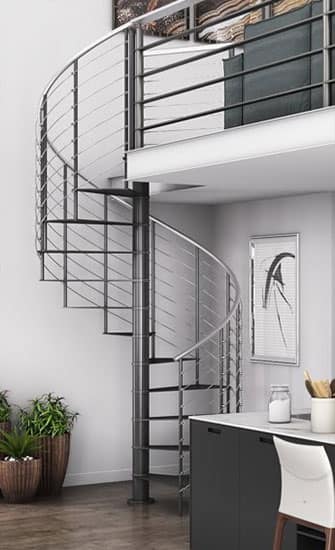 DIY Spiral Staircase
Our DIY spiral stairs provide home owners and DIY'ers with an easy to assemble, stylish and sturdy spiral staircase. Keeping convenience with style and reliability at front of mind, Paragon ships each DIY spiral staircase directly to you with everything you'll need during the installation process included in the package. That means all hardware and easy-to-follow instructions accompany the custom stair parts that you selected during the design process, so you not only get the exact DIY spiral stair you want, but you also get the added benefit of convenience. Plus, if at any point you feel as though you're encountering difficulties, our friendly Designers are only a call away to aid you through every step of the process and keep you moving.
Popular DIY Spiral Stairs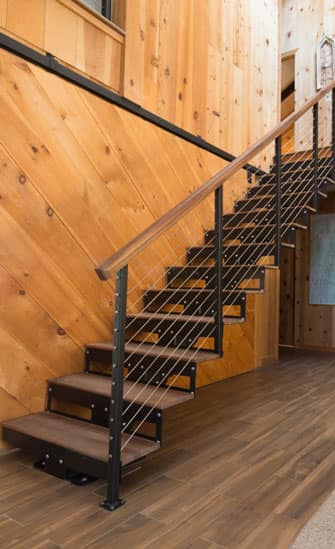 DIY Stairs
Paragon has a full line of DIY stairs, including timeless and modern straight stair designs. Paragon offers DIY stairs for straight applications designed with easy installation. Our DIY staircase line gives your space a modern look with a range of railing options, such as panel and cable, and a open floating stair design. These railing options, along with the rest of the stair, are also incredibly easy to install thanks to our simple instructions and hardware that's all included with your stair kit.
You can further customize your DIY stair components with solid wood accents to create your ideal staircase. Our straight DIY staircases are the perfect solution for homeowners wanting a floating staircase, but not the price. The same engineering and lifetime warranty applies to all of our designs, DIY or custom. Call for a free consultation today!
Popular DIY Stairs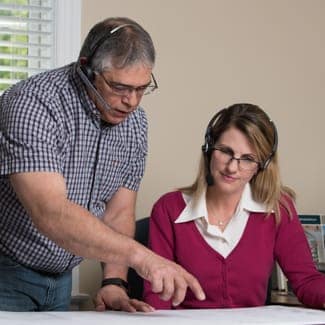 The Paragon Experience
We've provided both quality products and service to over 50,000 satisfied customers. Our knowledgeable designers and friendly customer service team are always available to help you find the right stair. All of our DIY stair designs are reviewed by our in-house engineers to ensure that they are ready for installation and regular use. Call one of Paragon's friendly stair designers to begin find the right DIY solution.
Schedule a Free Consultation
Or call 1-888-939-3778 to get started!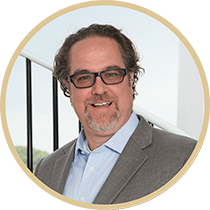 "Working with Paragon was excellent…I knew what I wanted and they knew what they needed to make it happen."
A Ready-to-Install Kit
with the Uniqueness of a Customized Stair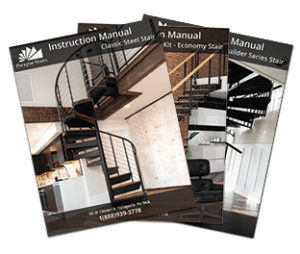 Easy Assembly Shipped to Your Door
From Design to Reality
Watch How it Works.
Each step in our manufacturing process guarantees a long lasting stair solution
Start Your DIY Stairs Project Here
See How Paragon Delivers a Best in Class Experience