The Challenge
Mr. Tyree was looking for more than just a deck installation. With a love of entertaining, the Tyree's want an outdoor addition that would cater to outdoor parties during the beautiful Pennsylvania summers. With their indoor space guest ready, an amazing deck and patio were the next step. Mr. Tyree wanted a large open space where guests could move between the different levels, both indoors and outdoors, freely. As he worked with his deck builder, it became evident that the perfect stair selection would become the focal point of the entire design.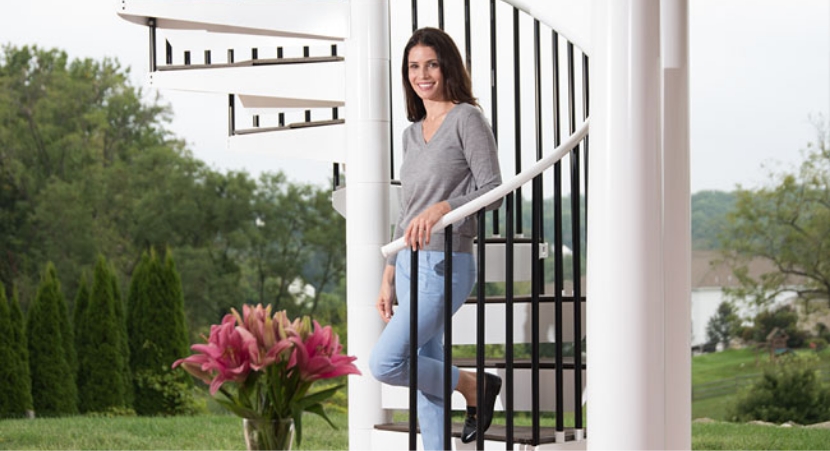 "Paragon was able to custom tweak certain aspects of their product for us, which put it over the top."
Choosing the Right Staircase
There were two outdoor staircase options for Mr. Tyree's new deck: a spiral staircase or a traditional all-wood staircase. With a balance of style and function, a spiral staircase was the obvious choice. Not only does Paragon provide a wide range of materials and finishes, but the small footprint maximizes the square footage on both levels. He customized a Configurable Aluminum Spiral Stair to create a centerpiece for outdoor entertainment area.