Inspiring Space Transformations
See how we have improved the homes - and lives - of our valued clients. Hear directly from people just like yourself!

Every stair solution we design has unique significance and meaning to the individual and family we serve. We've helped transform spaces and empowered our customers to get more out of their homes and do more in their everyday lives. Please watch a few videos below of Paragon Stairs customers and listen to how we helped them transform their space with a high quality staircase solution. These are real Paragon clients on-site with their completed staircase installation.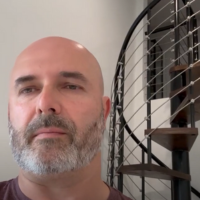 Stephan's Kinetic Spiral Staircase
Like many people, Stephan found himself needing to add a home office to his house. Luckily he had some space on the second floor where he could build a little cubby office. And using a space saving spiral stair, he was able to access the office with ease.
Why Paragon
See How Paragon Delivers a Best in Class Experience
"*" indicates required fields
Our designers will send you same day pricing