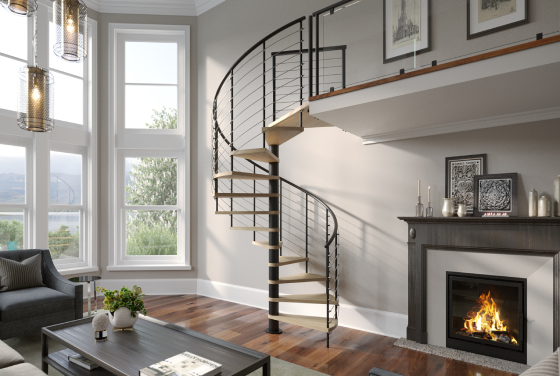 The Kinetic Spiral Stair
The Expedition Spiral Staircase is ready to be installed in your home or project site! With a wide range of options, including finish colors and tread types, you can tailor this ready-to-ship spiral staircase to fit your vision at an affordable price.
Ships Within One Week of Ordering!
High Quality Materials
Lifetime Warranty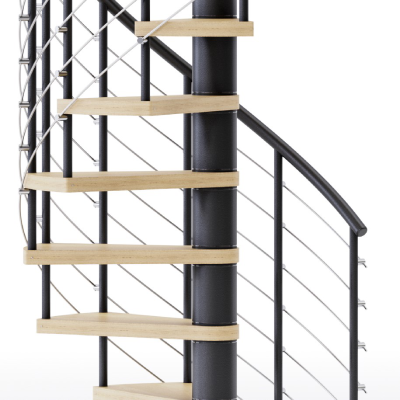 Adjustable Height
The Kinetic Spiral Stair features our unique stair spacers to give you the flexibility of adjustable height without losing the sleek design of a custom cut center column! All you need to do is stack spacers through out stair to reach your desired height.
Flexibility in Your Space
Easy Installation
Compact Design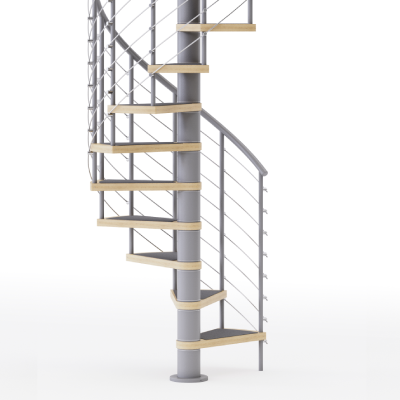 Custom Tread Options
Your ready to ship stair doesn't have to be limited in design. The Kinetic Spiral Stair features four different tread options for your stair! From all steel designs to laminate wood treads with anti slip covers, you can find a design that fits your needs.
Customizable Tread Options
Anti-Slip Covers Available
All Options Ship in 5 Business Days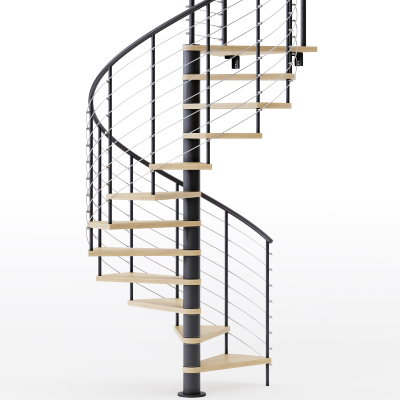 Code Compliant Options
The Kinetic Spiral Staircase offers a ready to ship a code compliant options package. This affordable, quick ship spiral stair meets International Building Code requirements and are approved by our in-house SMA-Certified engineers and designers.
5′ Diameter
Additional Balusters
Engineer Approved Designs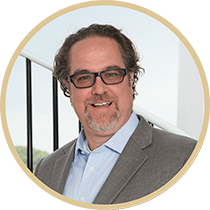 "Every time we called with changes. The images they provided were phenomenal to help us make sure that it was really fitting with the deck we had designed."
See How Paragon Delivers a Best in Class Experience