The Haverford Spiral Stair
The Defining Elements of The Haverford Spiral Staircase
Every Paragon stair is designed through our consultative process to meet our standards of beauty and quality. Our exclusive design features come together to create a one of a kind staircase for your space.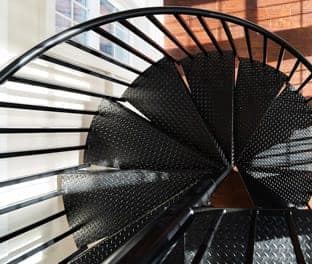 View Options
Review all configurable options for the Builder's Spiral product line!
Textured Steps
Add visual interest to your spiral stair without creating a design that will overwhelm your space. Diamond plate treads add subtle details, while also providing non-slip steps for maximum safety.
Make The Haverford Your Own
Configure your custom options online!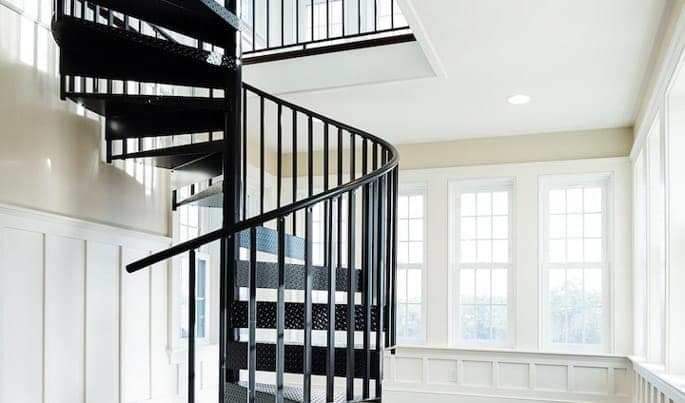 Small Footprint
One of the biggest benefits of a spiral stair is its small footprint that allows you to maximize your space. It builds on top of itself, keeping the footprint to a small circle that can easily be installed in the corner of your floorplan.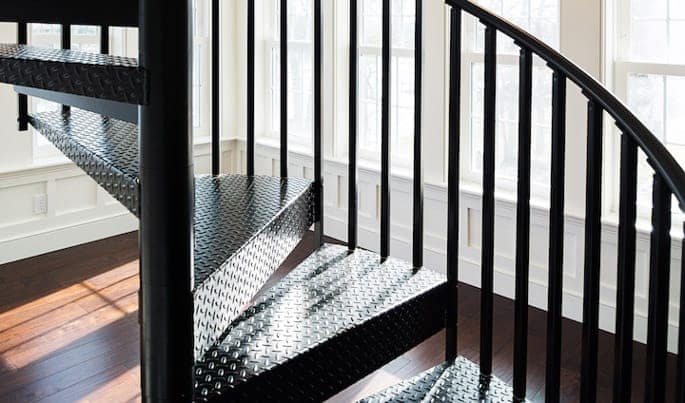 Continuous Sleeves
The Haverford Spiral Stair features continuous sleeves to connect each step to the unfinished center column. Each sleeve is custom measured and cut to match your staircase design's exact height.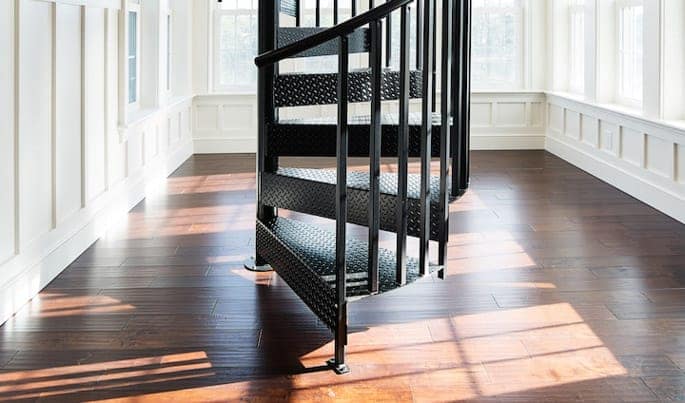 Long Lasting Finishes
The Haverford Spiral Stair goes through our powder coating process for a clean and polished finish. While this stair features a classic black, you can color match any space.
Free Consultation
Our stair experts craft the perfect stair for your space.
Build Your Own
Make The Haverford Spiral Stair your own
Get Accurate Pricing
Not sure where to start? Our friendly SMA-certified stair designers can help you find the perfect stair solution and take the guess work out of your project. You'll get:
One-On-One Web Meeting
Friendly, SMA Certified Stair Designers
Or call 1-888-939-3778 to get started right now!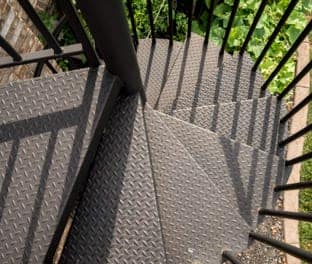 Your Safety is Our Priority
Paragon Stairs holds all of our designs to high safety and stability standards. While our Indoor Builder's Series Spiral Stair meets all of our requirements, you can customize your stair to make certain you are comfortable.
Some of the additional safety options available for this stair design include:
Non-slip treads
Extra spindles
Handrails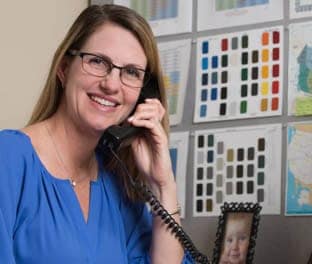 Code Compliant Designs
All of our stair experts are code certified and can help you make the right design choice to meet your local code requirements.
SMA members
Local code experts
Engineer approved designs
Configurable options to meet code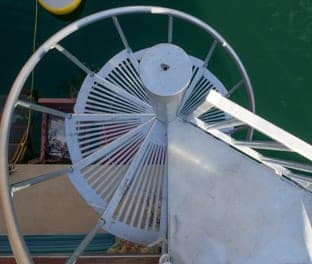 Engineered for Beauty & Strength
Paragon Stairs' in house engineering team goes over every staircase in the design and manufacturing stages to ensure that they are structurally sound and ready for regular use in your space.
How To Buy
This step by step guide takes you through each part of Paragon's unique design and buying process.
Shopping Made Simple
Browse or Build
Browse our stair products for inspiration, or just create your own with our online builder tool.

Get Price & 3D Model
When you're ready get pricing and a 3D model of your stair during your FREE consultation.

Receive & Install
Get your custom-crafted stair shipped locally in a boxed kit, ready for easy installation.
A Ready-to-Install Kit
with the Uniqueness of a Customized Stair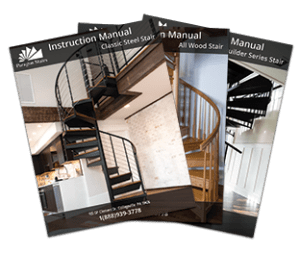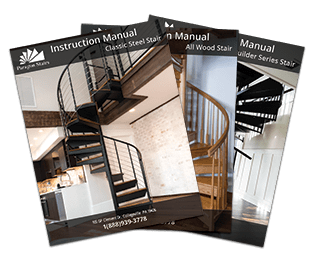 Easy Assembly Shipped to Your Door
Made in the U.S.A.
We Ship Across
North America
See How Paragon Delivers a Best in Class Experience