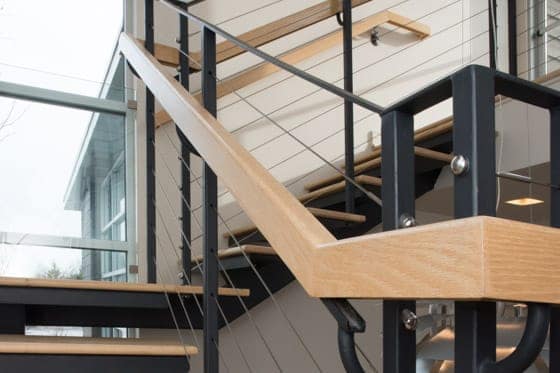 Railing: Panel vs. Cable
Paragon Stairs offers different styles of railing at several price points to make it easy for you to find the right look and level of functionality on any budget.
Panel Railing
Panel railing comes as a standard with our economy lines. This railing offers a traditional, closed look that meets code and has sleek lines. These panels come black, so it's easy for them to match most interior décor themes.
Cable Railing
Perfect for creating a sleek, modern look, our cable railing comes standard with our mono and double stringer stairs and as an upgrade for a small up-charge with our economy straight stairs. This railing also serves to emphasize the already open look of most of our straight stair lines, completing your theme and tying your space together.