The Challenge
Mr. Tyree was looking for more than just a deck installation. With a love of entertaining, the Tyree's want an outdoor addition that would cater to outdoor parties during the beautiful Pennsylvania summers. With their indoor space guest ready, an amazing deck and patio were the next step. Mr. Tyree wanted a large open space where guests could move between the different levels, both indoors and outdoors, freely. As he worked with his deck builder, it became evident that the perfect stair selection would become the focal point of the entire design.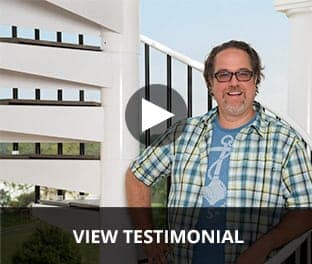 Choosing the Right Staircase
There were two outdoor staircase options for Mr. Tyree's new deck: a spiral staircase or a traditional all-wood staircase. With a balance of style and function, a spiral staircase was the obvious choice. Not only does Paragon provide a wide range of materials and finishes, but the small footprint maximizes the square footage on both levels. He customized a Configurable Aluminum Spiral Stair to create a centerpiece for outdoor entertainment area.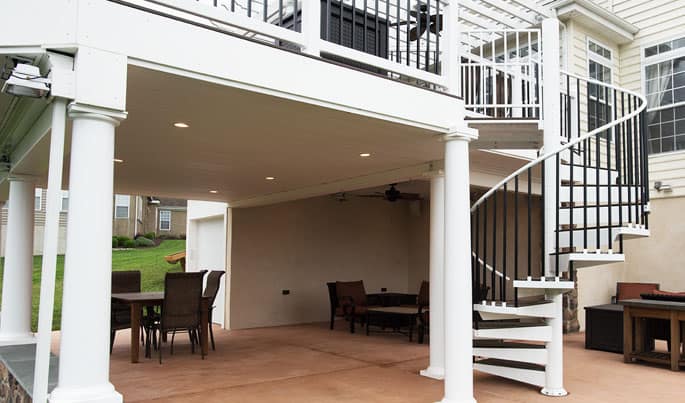 The Staircase Design
Paragon's Configurable Aluminum Spiral Stair product line was the ideal choice for Mr. Tyree's custom deck design. The lightweight frame was paired with a custom color powder coat finish to create a staircase that's not only maintenance free, but matches the rest of his deck railing. Mr. Tyree further customized his spiral staircase with tread covers to match his deck boards, creating a unified space from the upper level deck to his covered patio.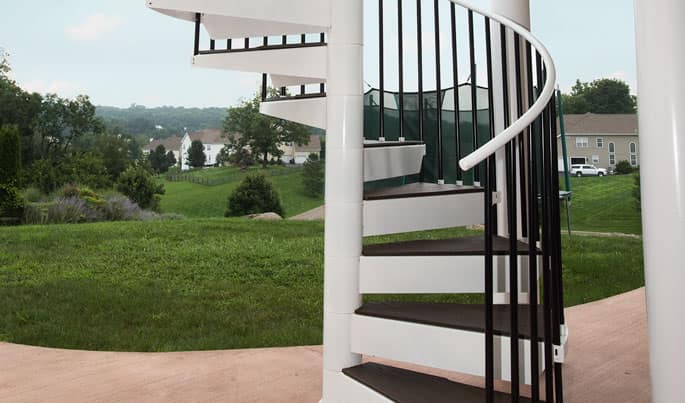 Why Paragon Stairs?
Throughout the design and buying processes, Mr. Tyree knew he made the right choice. Paragon's consultative designers altered the design to match any changes made to the deck design, including height and rotation. After an easy installation, Mr. Tyree had a custom deck stair that fit seamlessly into his new outdoor living space.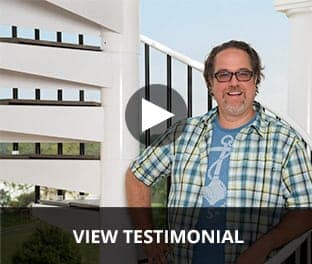 Outdoor Spiral Staircases
Paragon Stairs offers a wide range of weatherproof outdoor spiral staircases to fit every project, space, and budget. With both DIY kits and custom designs available, you can choose a staircase that completes your ideal outdoor space, just like Mr. Tyree. Browse over 5,000 design options and call today for your free consultation.
Outdoor Product Lines
Schedule a Free Consultation
Or call 1-888-939-3778 to get started!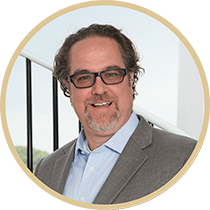 "Paragon was able to custom tweak certain aspects of their product for us, which put it over the top."
See How Paragon Delivers a Best in Class Experience