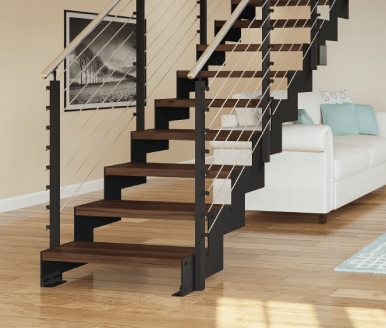 Custom Staircase Measurements
Each plate stringer stair is custom made to fit your space's exact measurements. Your stair designer works with our in-house engineering team to create a one of a kind piece that will match your space with precision. While this starts with your stringer, it extends to all parts of the staircase, including the angle of your spindles and handrail. Paragon's consultative designers help you to find the best solutions at the right price and style.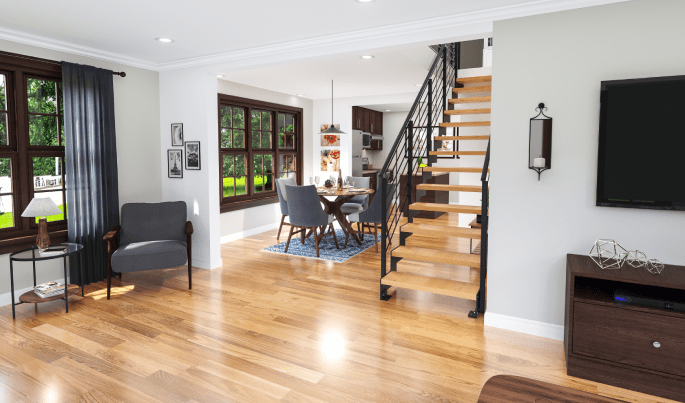 Your Vision Come to Life
The beauty of the Plate Stringer product line is that the options are endless. If you can dream up a staircase, we can design and draw it. Out engineers work closely with our designers to make your vision come to life and fit perfectly into your space.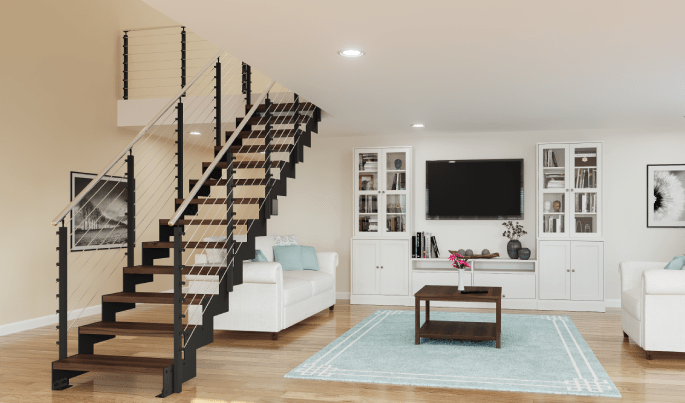 Unique Finishes
The finish of your staircase is a great way to create a completely custom and unique design. All of our stringers can be powder coated from a basic black to a perfect color match in your home. If you want a touch of traditional in your stair, ask about our solid wood handrails to match your treads!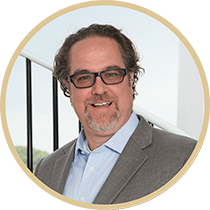 "Paragon was able to custom tweak certain aspects of their product for us, which put it over the top."
FEATURED ON




Check Out Our Amazing Product Lines & Services
See How Paragon Delivers a Best in Class Experience