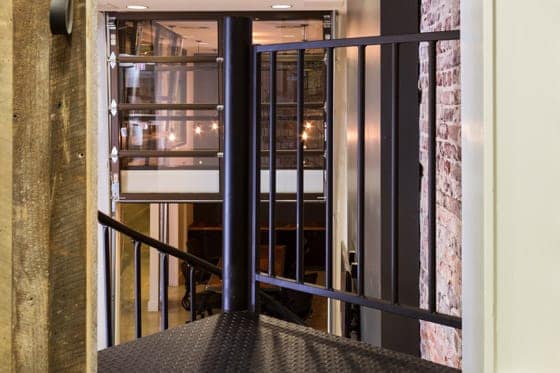 Platform Safety
The top landing of your spiral stair that matches flush against the face of your upper floor, unless you're going through a well cut, is your platform. This will need additional railing for safety purposes, and Paragon takes care of this need.
Number of Platforms Rails
Most spiral stairs are put into corners so the included platform rail is all you need for installation. We will provide you with at least one platform rail. You can use the platform rail that we give you on either side of the platform.
If you are not installing your spiral stair in a corner against a wall then you will want to order a second platform rail.
If you have questions on platform rails or if you have floor plans, pictures or any other information about your space please contact our friendly Customer Support Team and they will be able to tell you whether you need one or two platform rails.