The Contemporary Spiral Stair
The Defining Elements of the Contemporary Spiral Staircase
Every Paragon stair is designed through our consultative process to meet our standards of beauty and quality. Our exclusive design features come together to create a one of a kind staircase for your space.
View Options
Review all configurable options for the Configurable Aluminum Spiral product line!
Polished Designs
A minimalist and modern space calls for a design that is simple, but polished. Our continuous sleeves connect each step to the center column while creating a smooth uninterrupted line at the center of the stair.
Make The Contemporary Your Own
Configure your custom options online!
Nonslip Surfaces
When you have an outdoor stair, you want to be sure that you and your guests are safe. Our diamond plated steps feature a raised pattern that creates a non-slip walking surface in any weather condition.
Code Compliant Stairs
A minimalist style staircase doesn't have to mean it's unsafe with large gaps in the frame. The Contemporary features code risers and additional spindles to ensure that there are no safety hazards.
Long Lasting Solutions
We make certain that your stair will hold up to the elements by putting a rust prohibitive aluminum frame through our powder coating process. Not only does it give your stair a custom color, but also coats the entire stair in a maintenance free finish.
Free Consultation
Our stair experts craft the perfect stair for your space.
Build Your Own
Make The Contemporary Spiral Stair your own
Get Accurate Pricing
Not sure where to start? Our friendly SMA-certified stair designers can help you find the perfect stair solution and take the guess work out of your project. You'll get:
One-On-One Web Meeting
Friendly, SMA Certified Stair Designers
Or call 1-888-939-3778 to get started right now!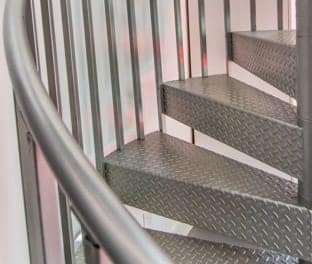 Your Safety is Our Priority
All of our stairs are designed to meet our strict safety standards, but there are a few additional safety measures available. The Contemporary Spiral Stair can be customized to meet your safety expectations.
Some of the additional safety options available for this stair design include:
Non-slip treads
Extra spindles
Handrails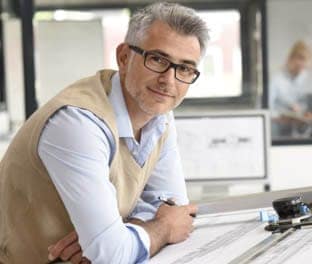 Code Compliant Designs
All of our stairs, both indoor and outdoor, can be customized to meet your local code requirements.
SMA members
Local code experts
Engineer approved designs
Configurable options to meet code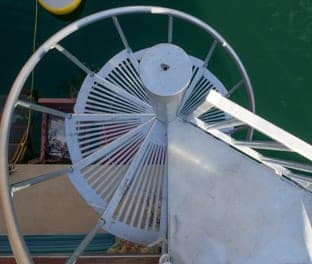 Engineered for Beauty & Strength
Even or most simple designs feature our exclusive engineering features as defined by our in-house engineers. The Contemporary features our hidden welds and continuous sleeves for a sleek and polished design with maximum strength.
How To Buy
This step by step guide takes you through each part of Paragon's unique design and buying process.
Shopping Made Simple
Browse or Build
Browse our stair products for inspiration, or just create your own with our online builder tool.

Get Price & 3D Model
When you're ready get pricing and a 3D model of your stair during your FREE consultation.

Receive & Install
Get your custom-crafted stair shipped locally in a boxed kit, ready for easy installation.
A Ready-to-Install Kit
with the Uniqueness of a Customized Stair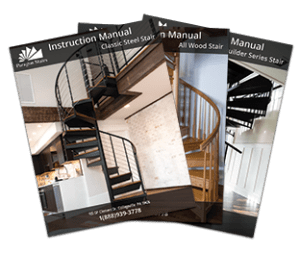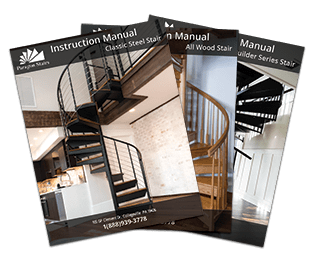 Easy Assembly Shipped to Your Door
Made in the U.S.A.
We Ship Across
North America
See How Paragon Delivers a Best in Class Experience