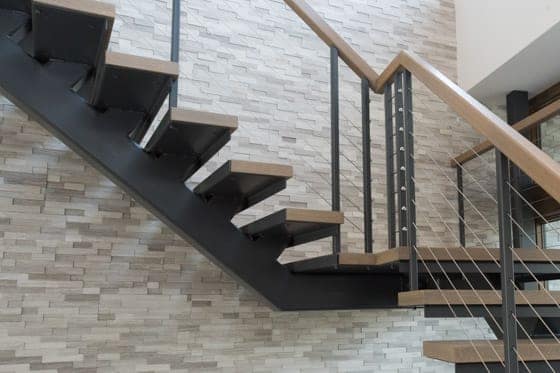 Metal Stair Stringers
Paragon Stairs offers several different types of metal stair stringers, ranging from DIY kits to custom measured floating staircases. Our in-house engineers develop staircases with maximum stability and safety without sacrificing aesthetics. All three metal stringers are backed by the only lifetime warranty in the industry. Learn about the differences between each metal stair stringer and find the right match for your project.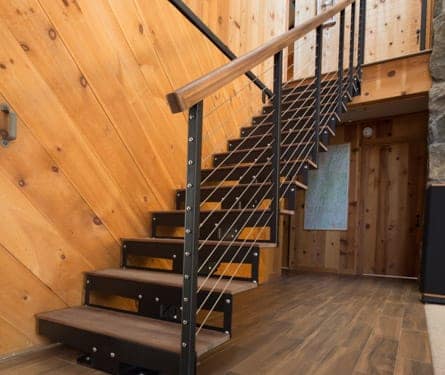 Block Stair Stringers
While many metal stair stringers are beams that run down the staircase to provide support and stability. Our modular stair kit features a unique design with block components that stack to create a central stringer for your staircase. Our engineers design our exclusive system to fit together for a safe staircase that can reach up to 11'. These easy-to-install modular stair kits can be customized with solid wood accents and railing options. Call our consultative designers to order your kit today.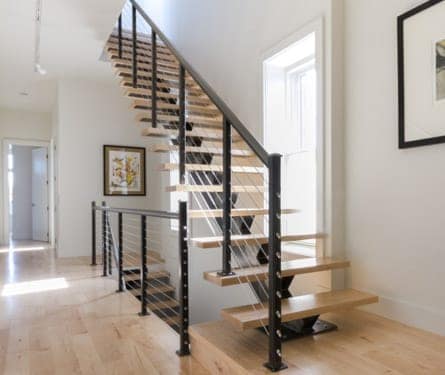 Mono Stringer Staircases
Minimalist style mono stringer stairs feature a singular metal stair stringer. Each mono stringer staircase is measured and cut to fit your space's dimensions. Paragon's in-house engineers go over each design to ensure structural integrity. Your metal stringer is accented with solid wood steps and handrails for a complete staircase design. Not only is your staircase stylish, but it's also backed by the only lifetime warranty in the industry. Paragon guarantees the quality of our metal stair stringers and your custom staircase.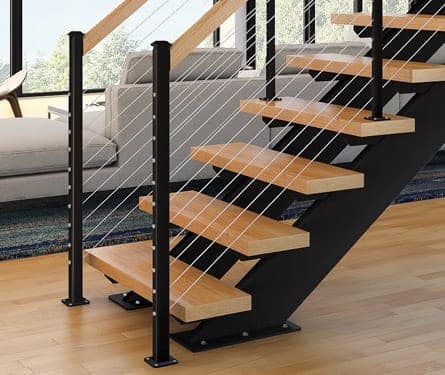 Double Stringer Staircases
Paragon's double stringer floating stairs have, as the name suggests, two support beams that make up the staircase frame. Our engineers design and review these floating stairs to provide maximum strength and ensure the safety of your staircase. The dual stringer designs spaces out the weight distribution between two steel stair stringers without sacrificing the open frame. Paragon's SMA certified designers can help you design the right double stringer staircase for both residential and commercial spaces.