The Defining Elements of The Curator Spiral Staircase
Every Paragon stair is designed through our consultative process to meet our standards of beauty and quality. Our exclusive design features come together to create a one of a kind staircase for your space.
View Options
Review all configurable options for the Configurable Forged Iron Spiral product line!
Ornate Details
One of the most defining features of The Curator is the decorative spindles that line the stair. They express the true personality of your stair and its surrounding space.
Make The Curator Your Own
Or call (800) 888-8888 to get started!
Configure your custom options online!
Rich Wood Tones
With over 10 available wood species, Paragon Stairs works to provide the perfect accent to your stair's frame. They are shipped directly to you unfinished to ensure that they fit seamlessly into the room.
Elegant Stair Profiles
This stair design features smooth lines and sophisticated curves for an elegant profile. There are no harsh edges that take away from the beauty of your overall spiral staircase design.
Grand Designs for Every Size
Over the top designs don't have to take up valuable living space. Our spiral stairs build on top of themselves to keep their footprint to a small circle that can easily fit anywhere in your floorplan.
Free Consultation
Our stair experts craft the perfect stair for your space.
Build Your Own
Make The Curator Spiral Stair your own
Get Accurate Pricing
Not sure where to start? Our friendly SMA-certified stair designers can help you find the perfect stair solution and take the guess work out of your project. You'll get:
One-On-One Web Meeting
Friendly, SMA Certified Stair Designers
Or call 1-888-939-3778 to get started right now!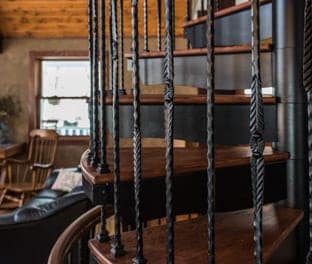 Your Safety is Our Priority
We work to make certain that every stair is safe for regular use in your home or business. The Curator has some of our safety features built into the design.
Some of the additional safety options available for this stair design include:
Non-slip treads
Extra spindles
Handrails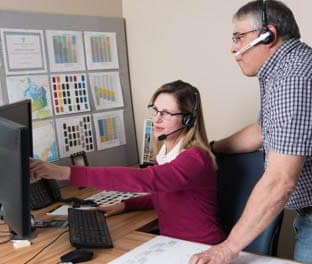 Code Compliant Designs
Our knowledgeable and code certified designers can design a stair that will pass inspection, no matter where you are.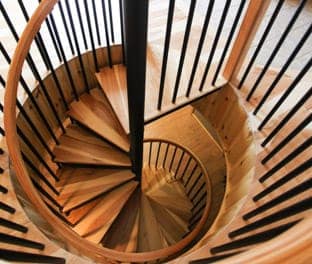 Engineered for Beauty & Strength
Our in house engineers go over every stair design to ensure that they meet our strict structural standards. The Curator features our signature spindle to step connections, as well as our enclosed step ends, that support the stability of your stair.
How To Buy
This step by step guide takes you through each part of Paragon's unique design and buying process.
Shopping Made Simple
Browse or Build
Browse our stair products for inspiration, or just create your own with our online builder tool.

Get Price & 3D Model
When you're ready get pricing and a 3D model of your stair during your FREE consultation.

Receive & Install
Get your custom-crafted stair shipped locally in a boxed kit, ready for easy installation.
A Ready-to-Install Kit
with the Uniqueness of a Customized Stair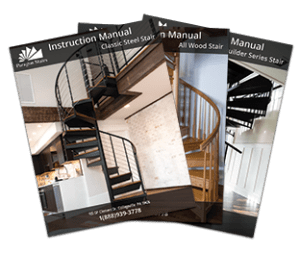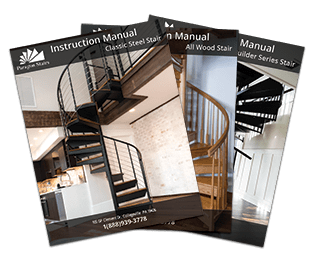 Easy Assembly Shipped to Your Door
Made in the U.S.A.
We Ship Across
North America
See How Paragon Delivers a Best in Class Experience