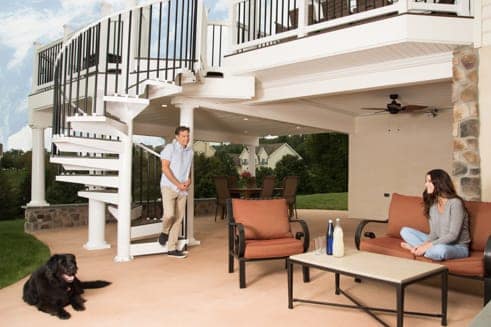 Aluminum Spiral Staircases
Paragon balances style and function in each aluminum spiral staircase. Our in-house engineers design lightweight frames that are easily shipped to and installed at your project site. Call our friendly designers to schedule your free, no obligation consultation to begin your aluminum staircase project.
Lifetime Warranty on Fabrication
Over 5,000 Configurable Options
The Most Consultative Design Experience in The Industry
The Benefits of Paragon Aluminum Stairs
Paragon's aluminum spiral staircases meet all of your outdoor staircase needs. The lightweight and durable frames are suitable for both commercial and residential projects. All Paragon aluminum stairs feature an easy installation and a lifetime warranty, making this a painless project from beginning to end.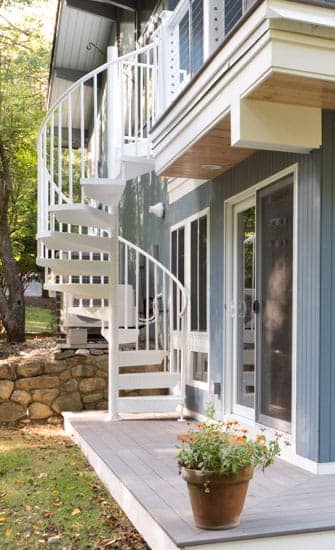 Prefab Aluminum Spiral Staircases
A fast solution shouldn't sacrifice quality or style. Paragon's prefab aluminum staircases feature a lightweight, rust prohibitive frame that can easily be installed in your space. With a wide range of sizes available, you are able to fit your prefab stairs to match your space's specifications. The no-weld stairs are broken down and conveniently shipped straight to your door in a kit form. All of our aluminum staircases are back with the only lifetime warranty in the industry, guaranteeing the long life of your stairs.
Most Popular Prefab Aluminum Stairs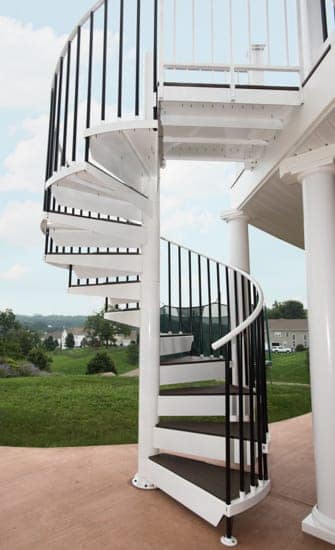 Custom Aluminum Spiral Stairs
Paragon's Configurable Aluminum Spiral Stairs are tailored to meet your vision. Our designers pair exclusive engineering features with design options for a safe and stylish spiral staircase. With the most consultative process in the industry, your project's needs drive the design. The rust-prohibitive frame goes through a custom color finish process for another layer of protection. Additional safety features, including textured steps and safety gates, are the perfect finishing touches to your durable outdoor staircase.
Most Popular Aluminum Stairs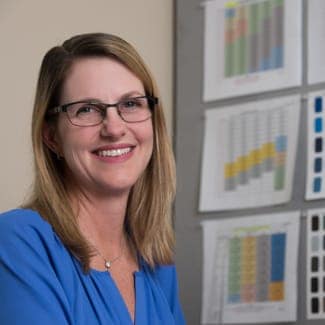 The Paragon Experience
Paragon Stairs is known for our excellent service in every step of our design and purchase process. Our designers and customer support team work to provide you with the best staircase solution. Paragon works with trusted shipping partners to deliver your prefabricated aluminum stairs straight to your project site. We stand behind our products as best-in-class and back all of our stairs with a lifetime warranty in all metal fabrication. Our customer service team is ready to help with any questions about your projects after shipment.
Schedule a Free Consultation
Or call 1-888-939-3778 to get started!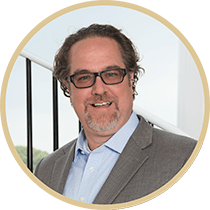 "We've had it for four seasons and it still looks brand new. There are really no signs of wear whatsoever. It's held up really well."
A Ready-to-Install Kit
with the Uniqueness of a Customized Stair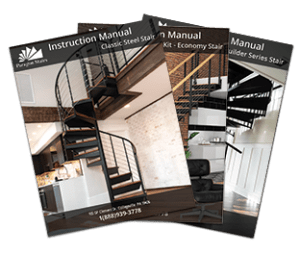 Easy Assembly Shipped to Your Door
From Design to Reality
Watch How it Works.
Each step in our manufacturing process guarantees a long lasting stair solution
Your Aluminum Staircase Options
See How Paragon Delivers a Best in Class Experience